I kicked off 2018 in a somewhat fragile yet determined state of mind with a New Year's Day polar plunge into Barton Springs where the outside temp was 24 degrees with my pals Kusko and Allison. Jordy was our moral support—that little angel. I did it for no one else but me. What a concept! I was determined to shake it up in 2018, listen to my gut (really listen) and stay focused on the things that mattered most to me—friends, family, Goodtype and myself! As the saying goes, you can't pour from an empty cup. This was going to be the year where I was going to take care of myself. I wasn't to back down—I was to stand up for myself and take my power back. I made one too many passive decisions in the past decade which led me to a place that didn't feel like me on so many levels. I gave up too much of who I was for far too long. As I reflect on 2018, I'd like to say that I think I accomplished what I set out to do with no real tangible goal in mind except to take care of my priorities and get back to me.
Here are a few notable (which I am noting really for myself) accomplishments and highlights. We'll keep it positive and save the downers for another day, because there are plenty. You can't have the highs without the lows. No rainbows without the rain!
This year I…
January
Prepared for my 37th birthday trip to NYC where to 2 of my besties, Kerri and Jojo, supported me in a very special yet enlightening appointment I made in Woodbury, NJ—just for me. Where I learned the journey of that trip far outweighed the outcome of that appointment.
Watched the peaceful yet emotionally charged thousands march down 57th st for the Women's March.
Was lucky enough to be 1 of 7 local Austin women artists asked by Industry Print Shop to design a poster for the women's march. My poster was also marched in Arizona and Los Angeles.
February
Collaborated with Nick Misani for an amazing Art Deco Lettering Workshop at Volcom Garden in Austin, TX. Then, of course, celebrated Teddy's 5th birthday soon after. Collaborated with Jason Naylor for our first "Love Yourself" mural where he painted the winning Goodtype Tuesday entry on a wall in the Lower East Side of Manhattan.
Snowboarded in Breck with some of my rad friends, new and old, where I got to connect and shred with two of my dearies Erika and Adam!
March
A month later connected with Adam again for our bigger than ever hand lettering workshop at SXSW with nearly 80 participants!
Put my house on the market and sold nearly 75% of my stuff. I could write a whole entry on this, but let's just say it 100% prepared me for where I am today. Thank you Mom, Aunt Lisa, The Beards, The Zappas, Jordy, Albert and everyone else who helped me through that crazy process. And a big thank you to one of the best realtors in Austin, Jéan Bruns! And to my many friends and strangers who bought all my stuff!
April
Temporarily handed the controls of Goodtype over to my trusted lettering buds, Scotty Russell, Eric Friedensohn, Adam Vicarel and Ashlee Jones for the Live Crop Lettering Challenge in Baton Rouge (big thanks to Matt Dawson) while simultaneously hosting a rad workshop in Los Angeles with Annica Lydenberg aka Dirty Bandits.
Witnessed Goodtype's wordmark grace the sandy beach of Deauville Beach in Normandy, France courtesy of @jey__m.
Had the pleasure of being interviewed by Darold Pinnock for his Passion Behind the Art podcast.
May
Spent some much needed time reconnecting with the fam where my Mom and I collaborated on one of my favorite art pieces ever—the red cannis. I experimented with spray acrylic and fell in love.
June
Taught my first workshop for the girls at Upbring courtesy of atxGALS and Adam Vicarel!
Finally connected with Mark Caneso over a cup of joe.
Collaborated with Tara Johnston and HOPE for Goodtype's second "Love Yourself" mural painted on a GIANT wall in East Austin by the talented Tara Johnston who also taught a fantastic Goodtype Workshop. It was her first time teaching and she absolutely crushed it.
July
Published by Rizzoli—Goodtype: The Art of Lettering, featured #1 in typography on Amazon. A book that couldn't have been made possible without thanking at least a couple dozen people. I am most grateful for this accomplishment for so many reasons.
I took my Mom to New York where she supported me in our official book launch at the Rizzoli bookstore where I had the honor of telling Goodtype's story alongside Annica Lydenberg and Eric Friedensohn. This was in tandem with Goodtype debuting its Weekly Guest Curator Series with our first curators being Lauren Hom, Ken Barber and Gemma O'Brien.
That same weekend my Mom helped me with the first of its kind Art of Skate Workshop in Brooklyn taught and co-produced by Efdot and sponsored by Krink, Homage Skate Supply and Colony Studios. It was truly an amazing experience.
Celebrated Goodtype Turning 5 years old with over 950,000 followers around the world. (Hope to be celebrating 1 million this year!)
Goodtype featured 20 artists from around the world on over 700 billboards in 21 states across the U.S. in collaboration with Adam+Fairway which was inspired by a #GoodtypeTuesday campaign.
August
Invited by my dear pal Kelly Krause and Sarah Hernholm to speak on a panel at Bumble HQ where I was joined by the incredible Chelsea Francis and @williethewayfarer. Chelsea, you are a true joy and ray of light. Still looking forward to that cup of coffee when I'm back!
I took my Mom to San Francisco on a trip sponsored by Dropbox where I got to document an incredible mural collaboration between Gemma O'Brien and Ricardo Gonzales at Outside Lands Music Festival over a lyric by Lizzo., whom I also got to meet. She was one of my favorite performers at the fest. Oh and Ricardo even gave me spray lesson! It was a dream come true. A big thanks to Sam Tilson for beautifully documenting the whole thing. And I got to witness my Mom at her first music festival. It was magic.
Finally met my match. No, really, my perfect match. The heavens opened and she was there. She was there the whole time, however, the Universe had its reasons for connecting us when it did. After staying true to the single life and getting back to me (which lasted 10 whole months, thank you very much), I was ready for her. I could go on and on about her incredible being. Paige, you're a dream come true and I don't need anymore God winks to prove it!
She gave me the opportunity of assisting her and Sam Thomas on a couple murals in her new location on S. Congress. A piece of me even made a cameo on one of the walls! What?! Swoon.
September
Collaborated with the Ad Council and To Write Love on Her Arms for two incredible campaigns focusing on Suicide Prevention Awareness Month.
Collaborated with Amy & Jennifer Hood for an amazing Freelance workshop. And Scott Biersack for a brilliant Logotypes Workshop. As well as James Lewis for a rad 3D Lettering workshop in NYC, San Francisco and Austin!
October
Got stoked on some rad Away luggage in exchange for introducing to them some of my favorite lettering artists for a few of their luggage customization events across the nation.
Started painting a lot more, really just for myself, but atxGALS allowed me the opportunities of showing in 4 art shows including E.A.S.T. It was a dream come true. None of my art shows could've happened without the support of my dear friends and family. Also congrats to Allison for debuting her incredible art in E.A.S.T.! You're an inspiration.

November
Had the honor of writing the foreword for The Art of Hand Lettering for Beginners by the talented Joanna Muñoz.
I had the privilege of helping Paige and her amazing crew (all women—you know who you are) build a store in 11 days in Mill Valley, CA where I can say I built my very first stage (under the guidance and direction of Paige, of course). It even lights up like a rainbow!
With the representation of Drew Lakin, Goodtype sat on the panel of judges for Designed by Few, a contest held at the Made by Few Design Conference. A big thanks to Elizabeth for the invitation.
Goodtype's Panel discussion was accepted into Austin Design Week. Where we had the honor and privilege of hosting Oen Hammonds, Lauren Dickens, Simon Walker, Drew Lakin, Lindsay Legé and Shelby Aranyi on a much needed discussion on the topic of mental health among designers.
December
I found myself spending the last days of 2018 shredding in Beaver Creek among incredible, gracious and loving company. Then onto quality time in Ft. Worth with my wonderful family. Then onto Kauai where I rang in the new year with the my love to the groovy sounds of The Big Swell.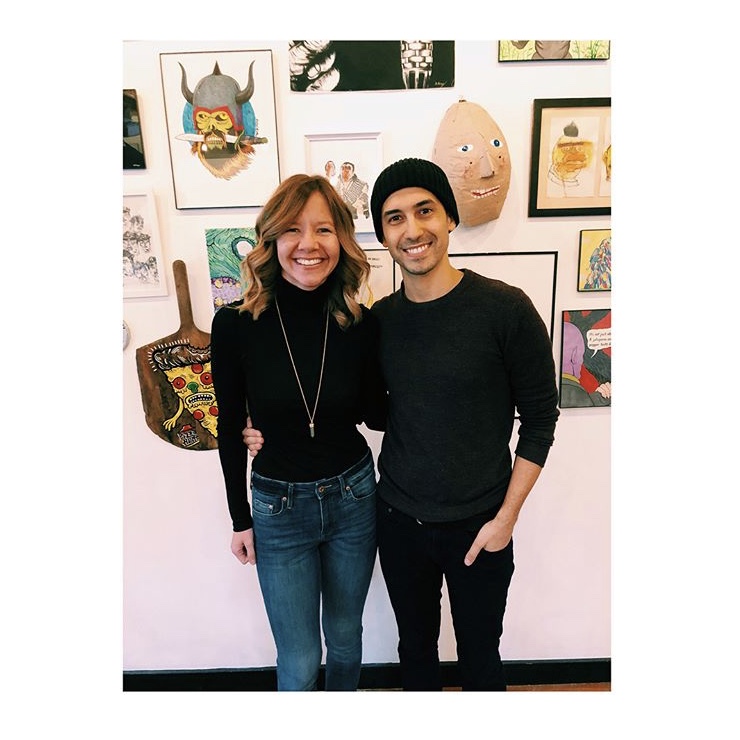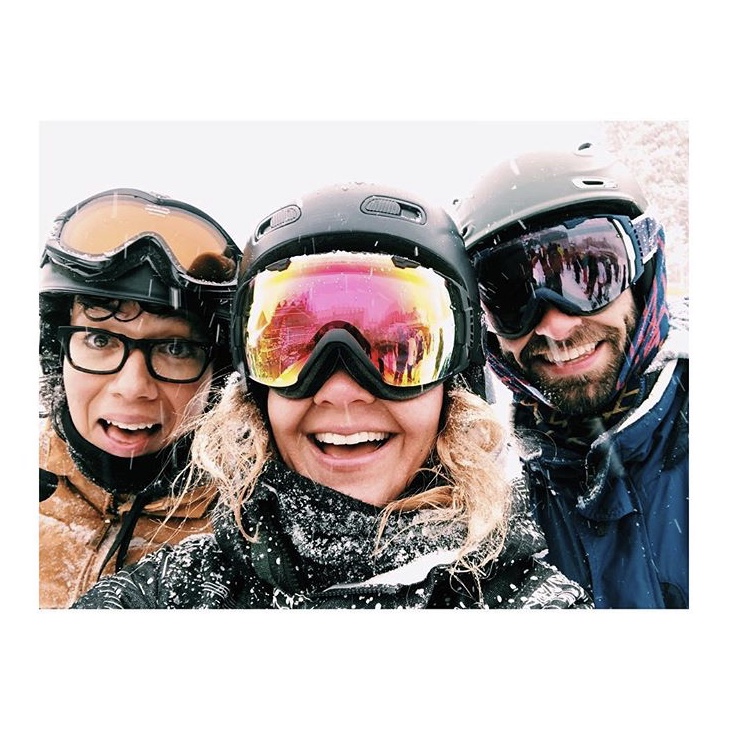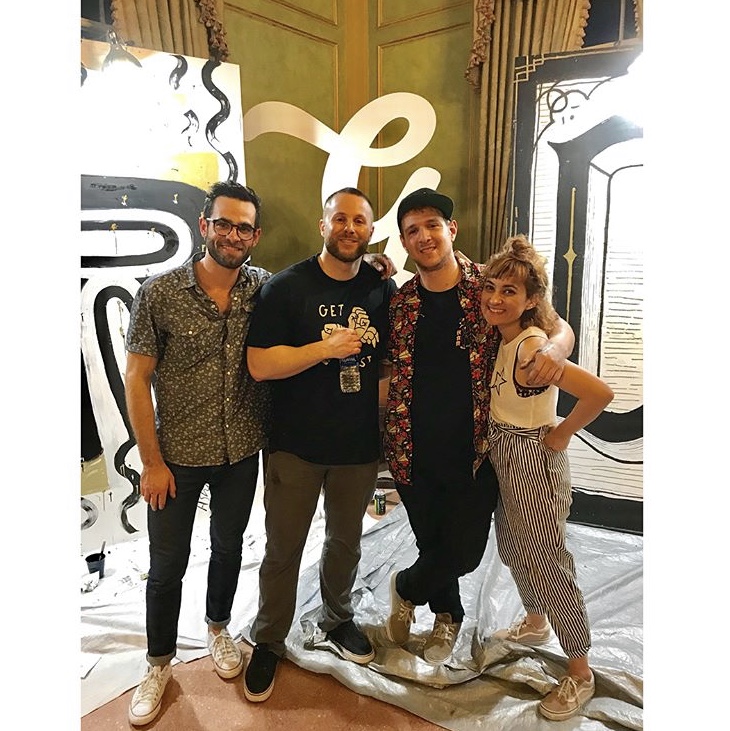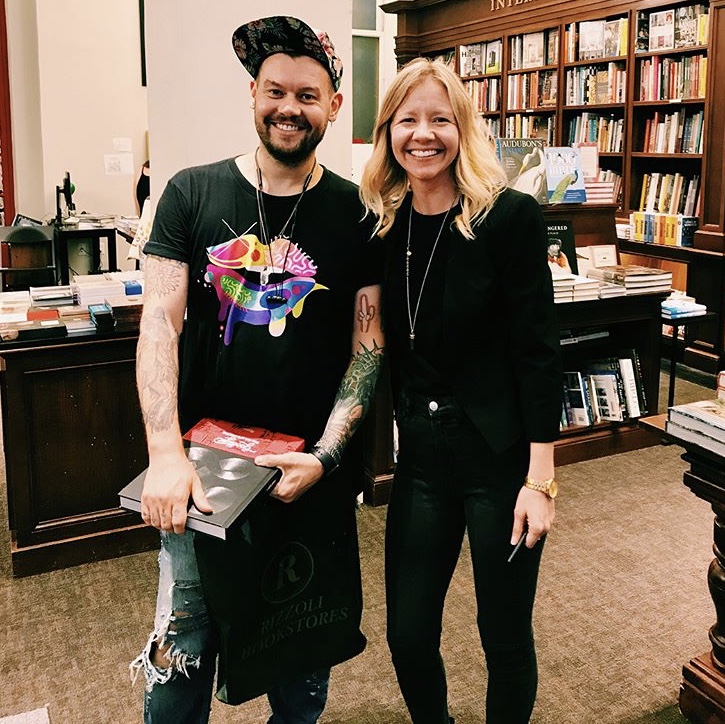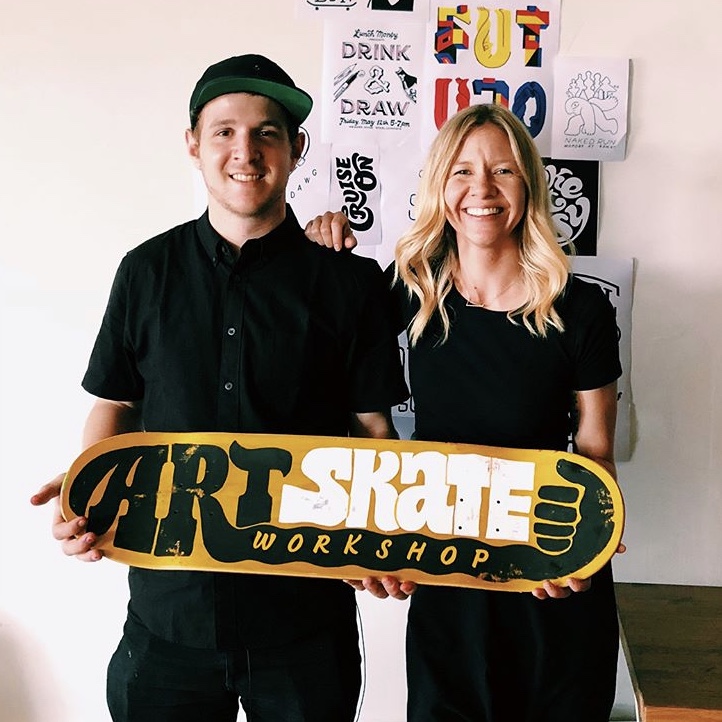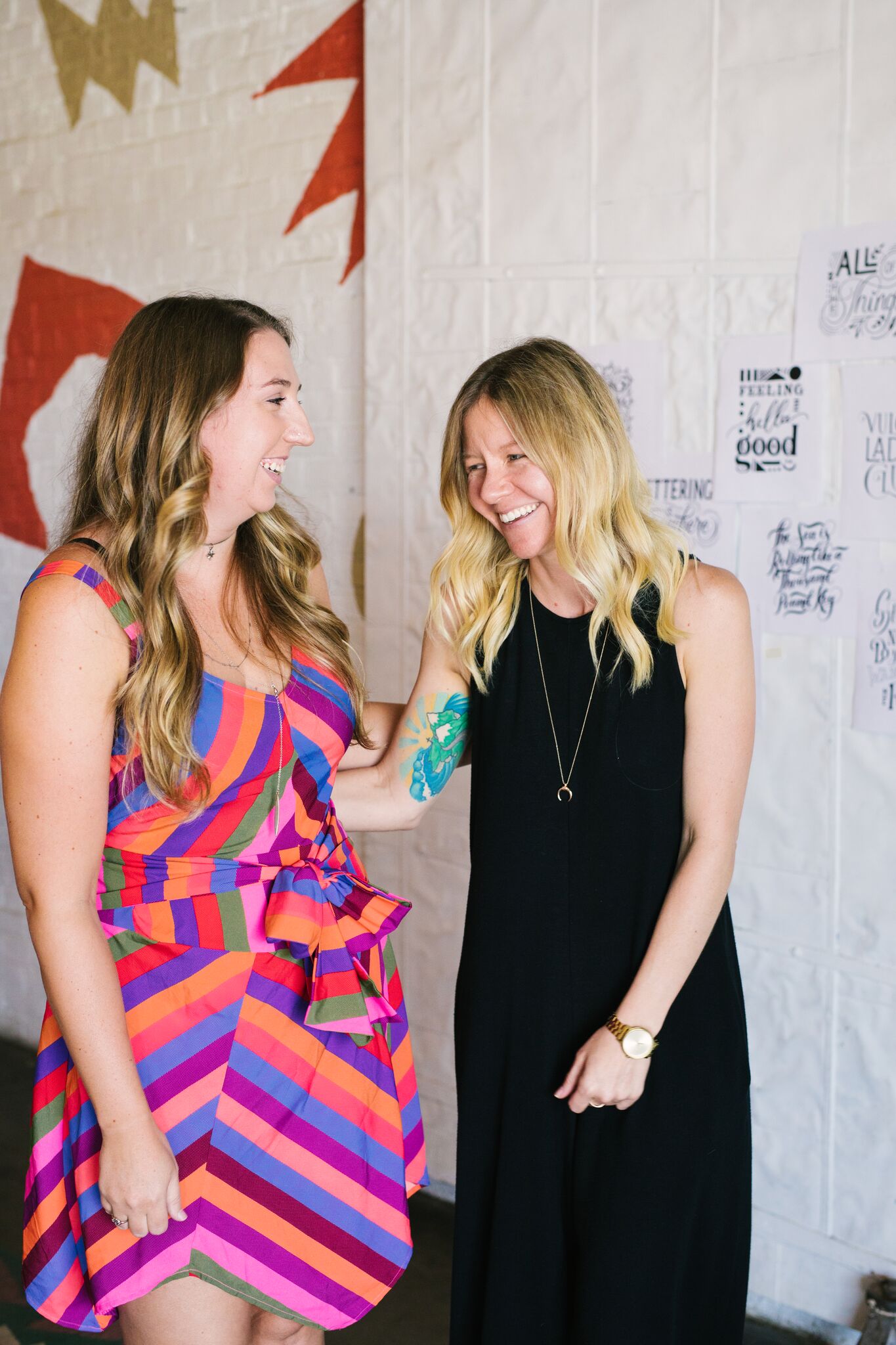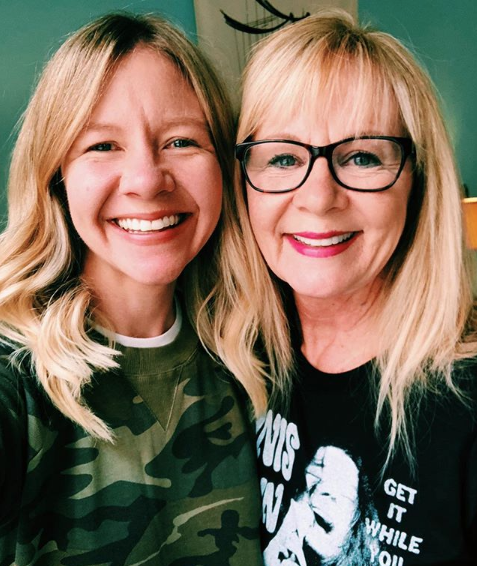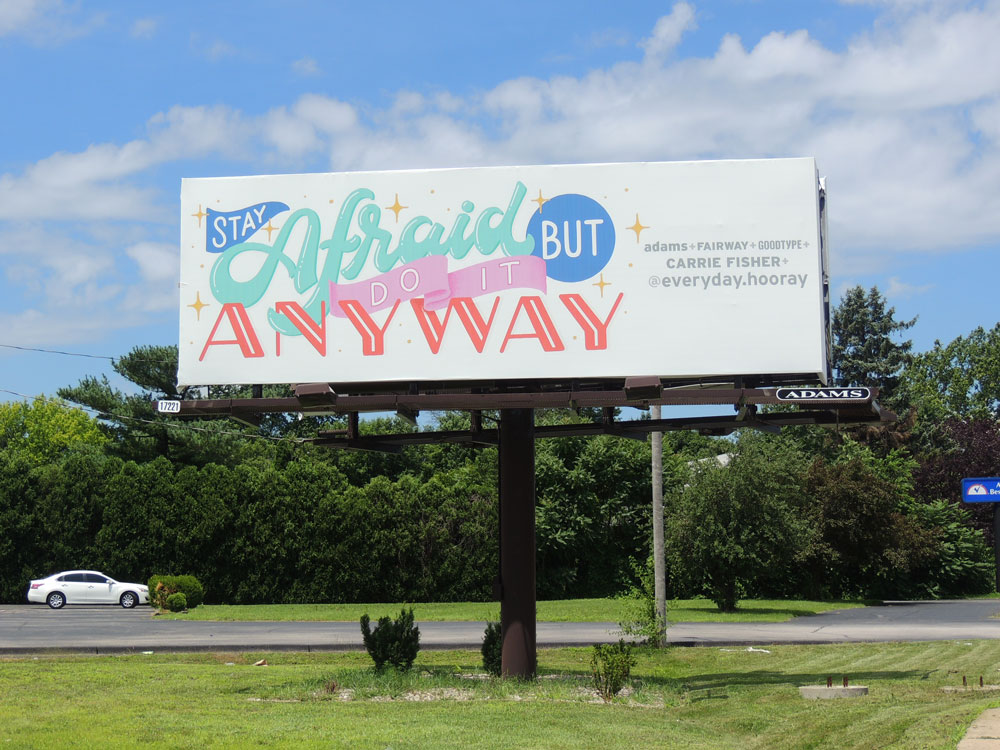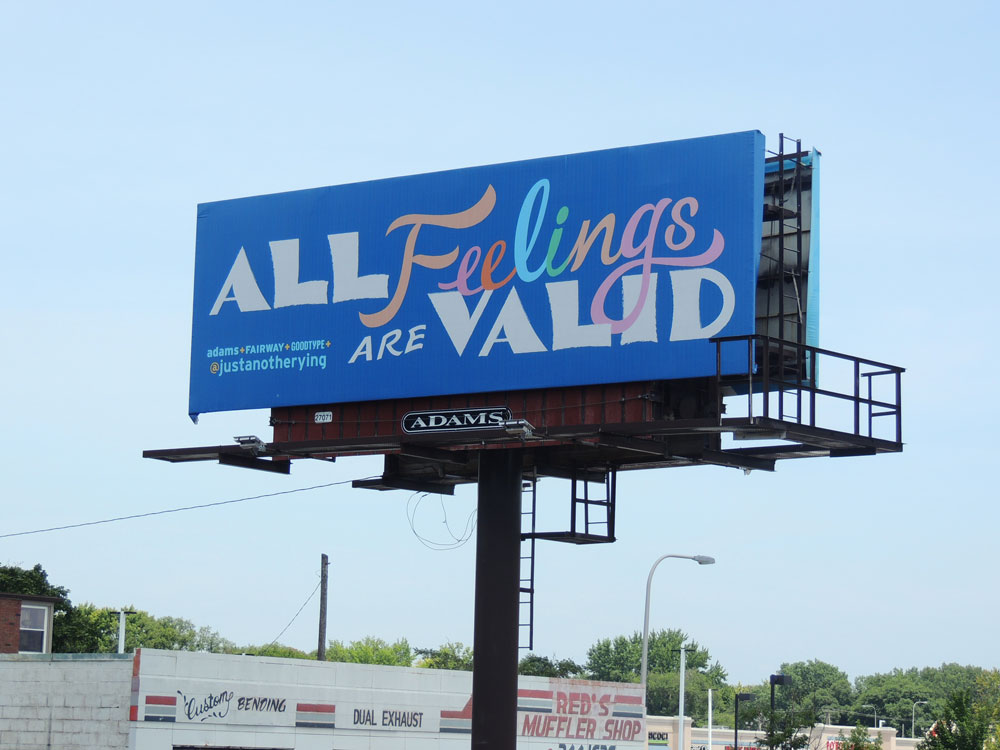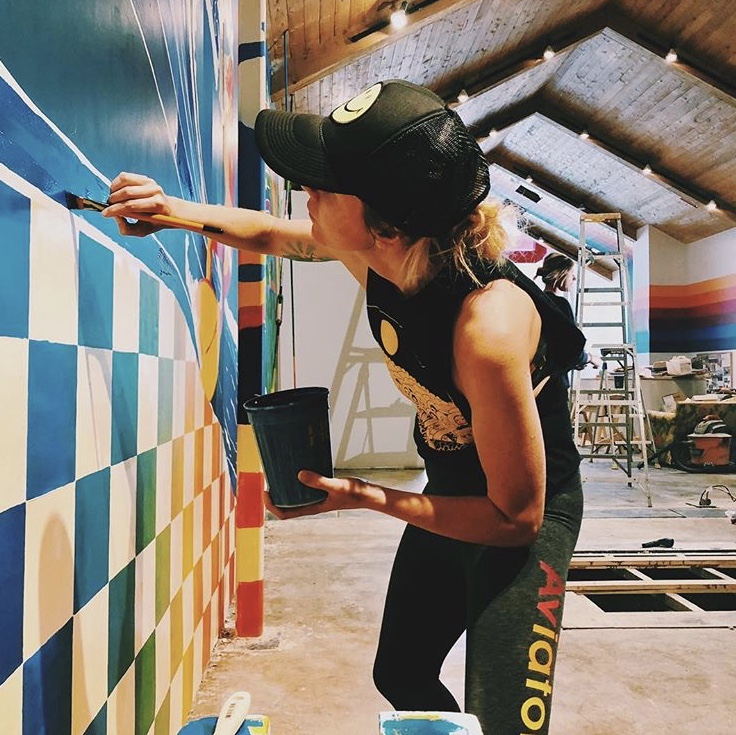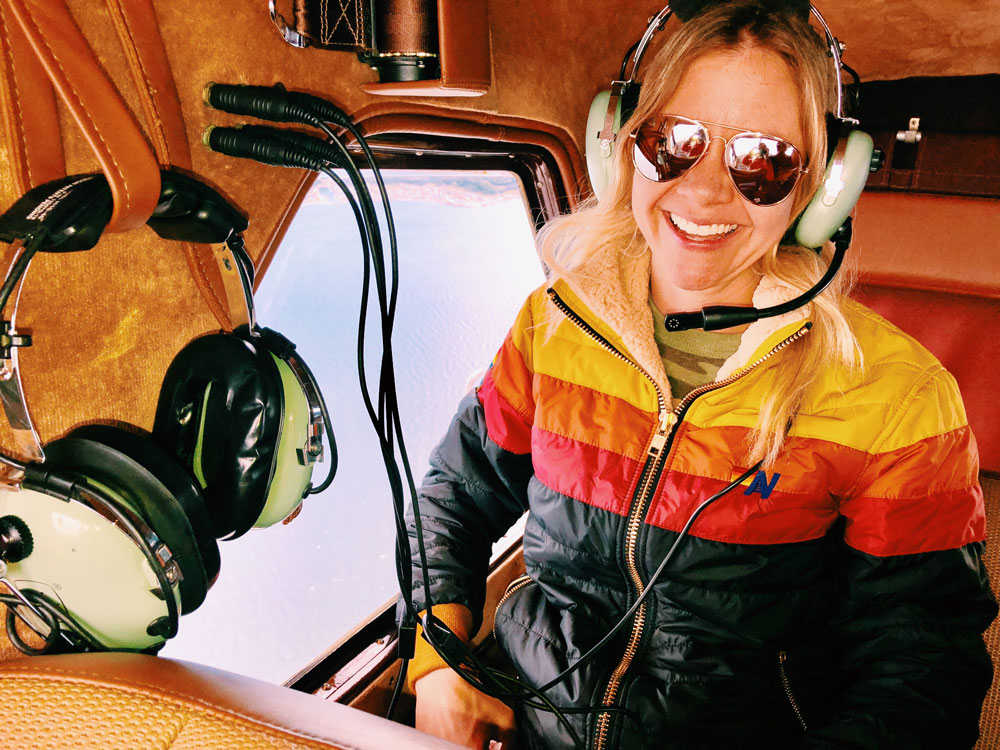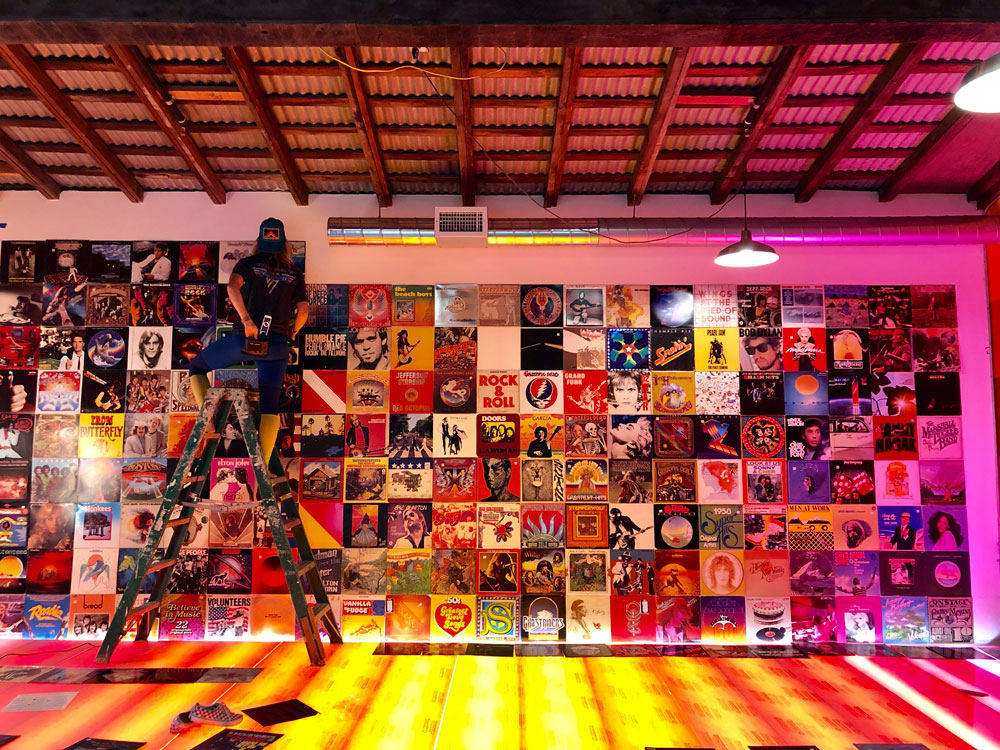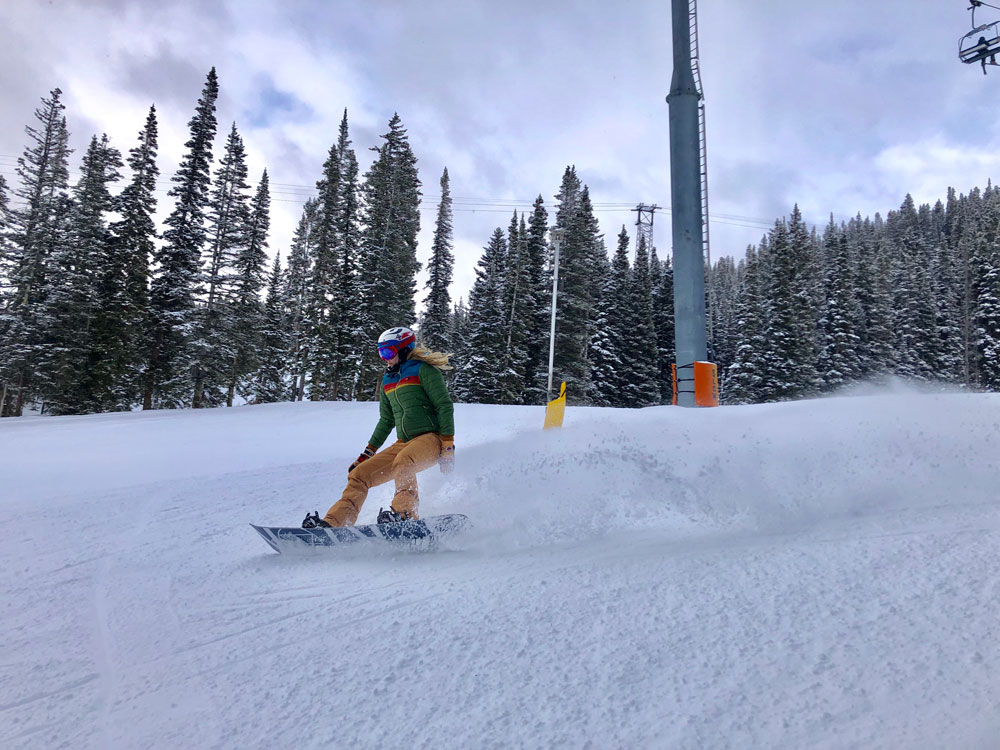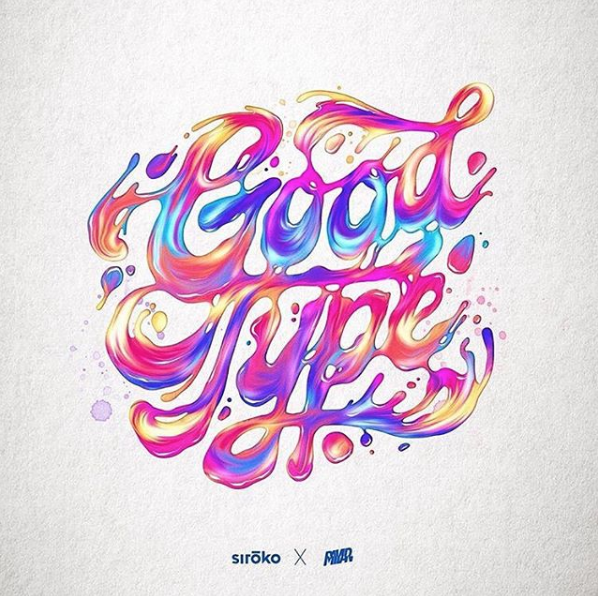 I would like to take this time to give a special thanks to my Dad for your extra support this year and for believing in me and encouraging me to follow my path. A big thank you to my Uncle Chris for helping me get through this year. And a special thank you to my sister for always having my back and always listening to me no matter what. You make me feel connected. A big thank you to my Mom for your continued support and unconditional love and help on all fronts. A big huge thank you to the rest of my fam—cousins, aunts and uncles. You know who you are. I love you all so much.
You can't have more of what you already have until you've given it its proper acknowledgement and gratitude. It's okay to be proud of yourself. God knows there are plenty of moments of which I am not proud. More than a few mistakes were made this year, but as my Dad would say, "That goes with the territory." (And it's all part of the learning process.)
Self discovery is an ongoing process. We never really arrive. I believe one of my purposes in this lifetime is to be the light in all circumstances and to love, encourage and connect. It is my wish to never stop learning and improving, to never stop creating, to never stop growing and to never stop moving. It is also my wish to be in a position to give away any knowledge and wisdom I may consume along the way.
In the grand scheme of life I know next to nothing, but what I do know is that my heart is full. 2019, I am ready for ya—I think.
Photo Credits Below:
New Year's Day Polar Plunge - Barton Springs, Austin, TX

BFF Bday Trip to NYC

My poster for the Women's March commissioned by Industry Print shop

Nick Misani Goodtype Workshop in Austin, TX

Teddy's 5th Birthday

Shredfest with Erika and Adam in Breckenridge, CO

atxGALS Galentine's Show at South Congress Hotel

Adam Vicarel x Goodtype Workshop at SXSW

Jason Naylor painting Colleen O'Grady's Love Yourself Mural in NYC for Goodtype Tuesday

CROP x Goodtype Live Lettering Challenge - Photos by Dustin Eats Twonkies and Lj Gay

CROP x Goodtype Live Lettering Challenge - Photos by Dustin Eats Twonkies and Lj Gay

Goodtype wordmark by @jey__mt

Photo by Tim Clancy - Passion Behind the Art Podcast

Mom x Brooke collab

Upbring x atxGALS Workshop

Tara Johnston x Goodtype x HOPE tag

#GoodtypeTuesday Love Yourself mural by Tara Johnston - Austin, TX

Coffee with Mark Caneso

Book Launch at Rizzoli - NYC

Jason Naylor and me at Rizzoli Bookstore Book Launch

Goodtype book photo by @dutchdoordesignco

Art of Skate promo photo by @efdot

Eric Friedensohn and me at the Art of Skate workshop in Brooklyn, NY

Tara Johnston and I at her first Goodtype Workshop, photo by Chelsea Francis

Level Up promo photo for the panel at Bumble HQ

Mom and I in San Francisco for Outside Lands

Gemma O'Brien, me, Lizzo and Ricardo Gonzales for the Outside Lands mural collab sponsored by Dropbox

@felippecavalcanti x Goodtype Tuesday billboard, photo by Adams+Fairway

@everyday.hooray x Goodtype Tuesday billboard, photo by Adams+Fairway

@timpsingleton x Goodtype Tuesday billboard, photo by Adams+Fairway

@superniceletters x Goodtype Tuesday billboard, photo by Adams+Fairway

@justanotherying x Goodtype Tuesday billboard, photo by Adams+Fairway

Goodtype Tuesday x AdCouncil "Seize the Awkward" art by @mrdrdewet

TWLOHA x Goodtype Tuesday campaign image by @alex_n_j

atxGALS art show promo image - photo by @paigemycoskie

Paige Mycoskie painting my tattoo on the wall of Aviator Nation Austin

Meeting helping Paige & Sam Thomas on a mural at Aviator Nation Austin

Paige & I celebrating the grand opening of Aviator Nation Austin, photo by Katie Rose

Paige & I celebrating the grand opening of Aviator Nation Austin, photo by Katie Rose

My lil cousin Gavin and I at the Aviator Nation Austin Grand Opening Party

My BFFs, David, Kerri & Jordy at the Aviator Nation Austin Grand Opening Party

Gavin, Paige and I at ACL Weekend 1

Nikita Prokhorov holding down the Goodtype Workshop with James Lewis in Brooklyn, NY

Me introducing Amy & Jennifer Hood for the Freelance Goodtype workshop in Austin, TX

Drew Lakin reppin' Goodtype at the Made x Few Design Conference in Little Rock, AR

Katie O'Donnell photographing my wall at the atxGALS Lush art show at Native Hostels, Austin, TX

My Mini Moto Helmet painting

James Lewis and I with the amazing San Francisco Letter Archive crew

My mom participating in James Lewis's 3D Lettering Workshop - Austin, TX

My first time on a seaplane heading to the San Juan Islands with Paige

Goodtype Panel at Austin Design Week with Oen Hammonds, Simon Walker, Lauren Dickens, Drew Lakin, Lindsay Legé and Shelby Aranyi

Drew and Lindsay on the Goodtype Panel at Capital Factory, ADW

Simon and Lauren on the Goodtype Panel at Capital Factory, ADW

Me helping Paige build the light-up stage in Mill Valley, CA

Assisting Paige with the record wall at Mill Valley, CA

Paige on the last row of records at Mill Valley, CA

My number E.A.S.T.

Scotty Russell showing some love to Goodtype

Paige shredding in Aspen, CO

Paige and I rockin' the new Aviator Nation Sunburst jacket in Beaver Creek, CO

Goodtype art by Siroko Studio x David Milan

Goodtype: The Art of Lettering book photo by @mdim2